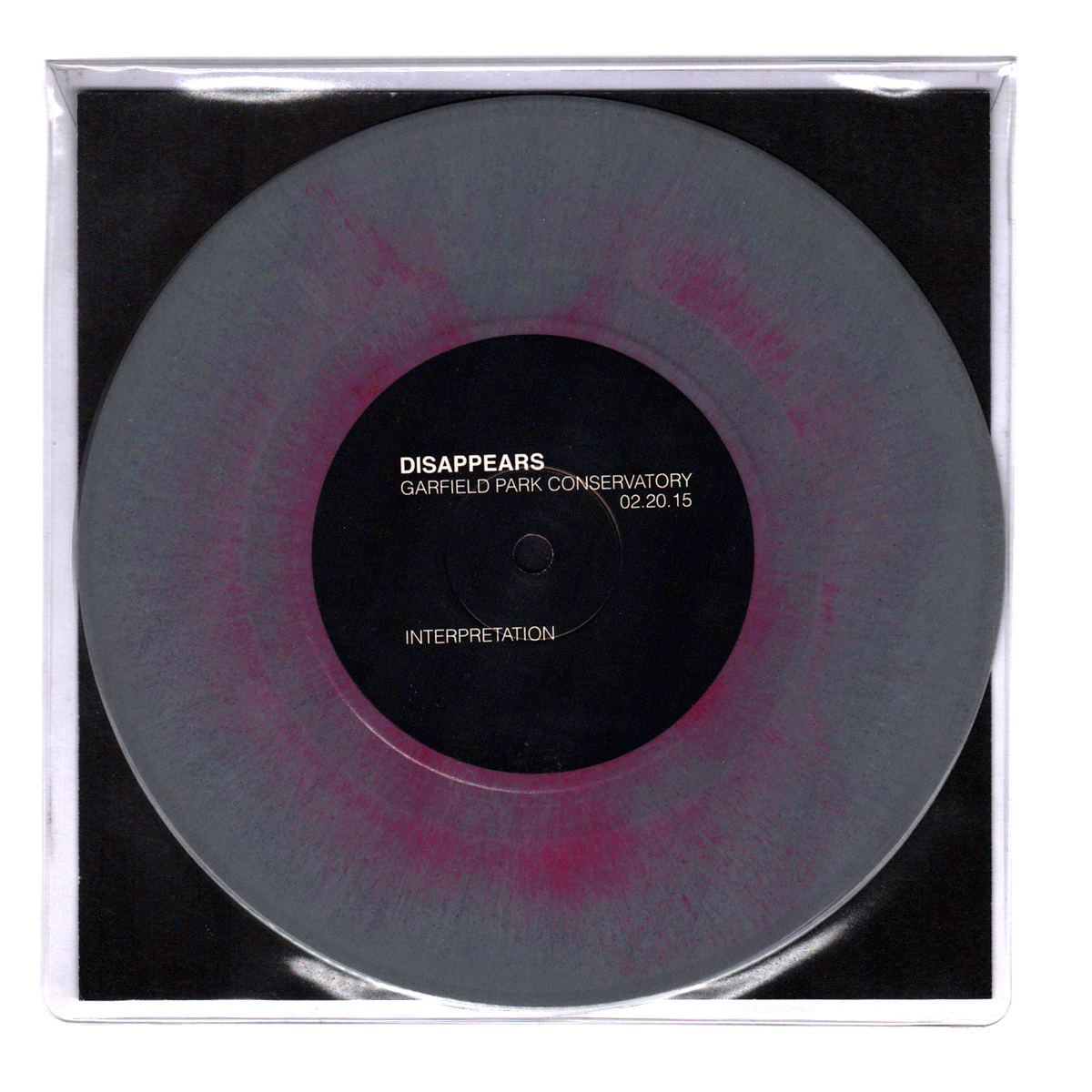 Disappears 7″ Record
In February of 2015, we presented our friends Disappears live at the beautiful Garfield Park Conservatory to celebrate their latest full length Irreal. We recorded the entire performance, and the band then selected two songs – 'Interpreation' and 'Halcyon Days' – for release as a part of our AudialLSD series.
Limited to 250 copies (and nearly sold out), this seven-inch features a swirled colorway in stark, minimalist packaging.