Parson's Chicken & Fish Staff T-Shirt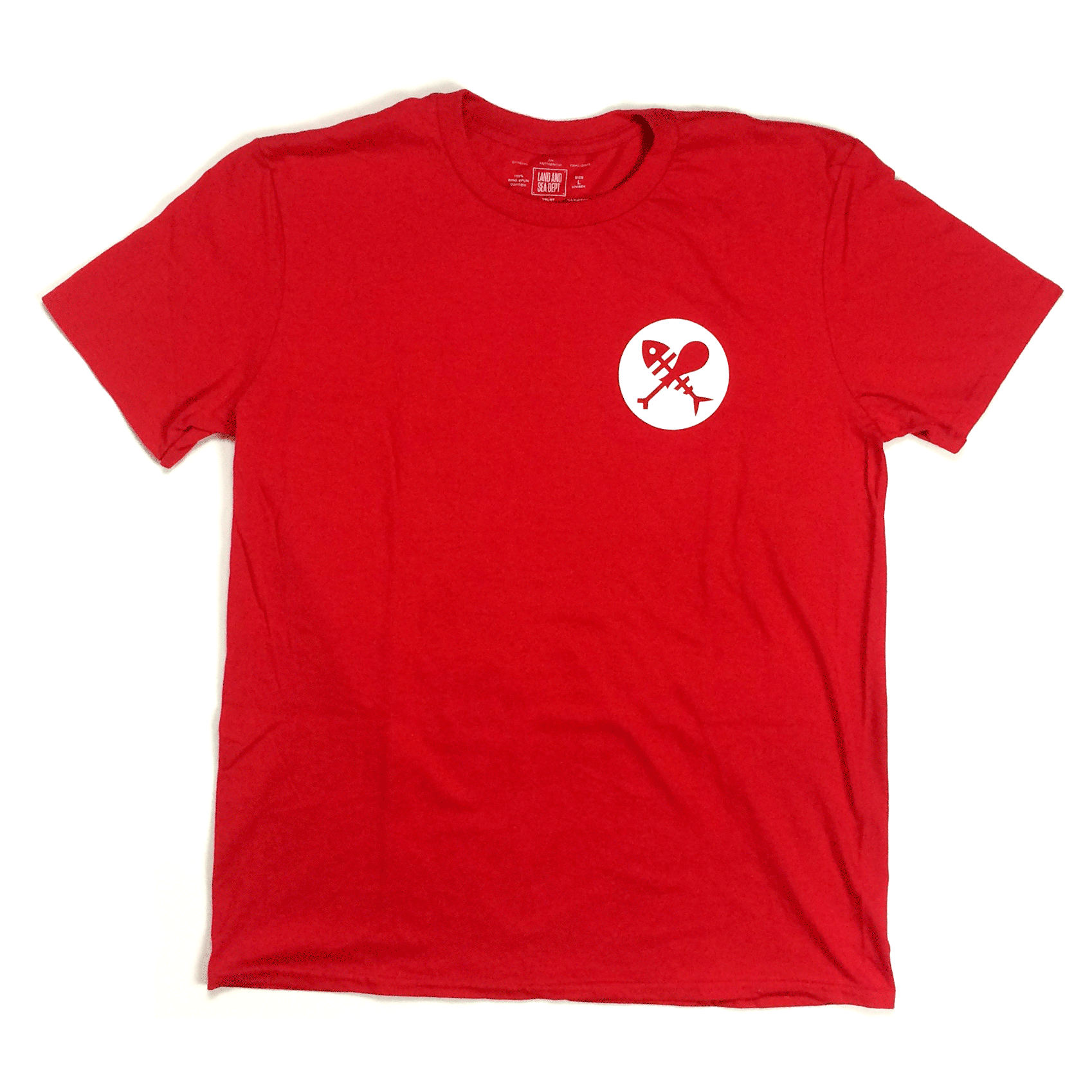 Parson's Chicken & Fish Staff T-Shirt
This iconic tee is familiar to anyone that frequents the Parson's Chicken & Fish patio, and will bring back fond memories of our staff buzzing around in the service of you. If you're lacking the oft complained about 'attitude' of these Parson's staffers, slip this guy on and color yourself redefined, tough guy.
Printed on Parson's 'red' tees, these high quality shirts feature the bones and skull logo on the front, and the script logo on the back.
Please, though, wear with respect – we ask that you refrain from donning these and then coming by to 'clear our drinks', thanks.